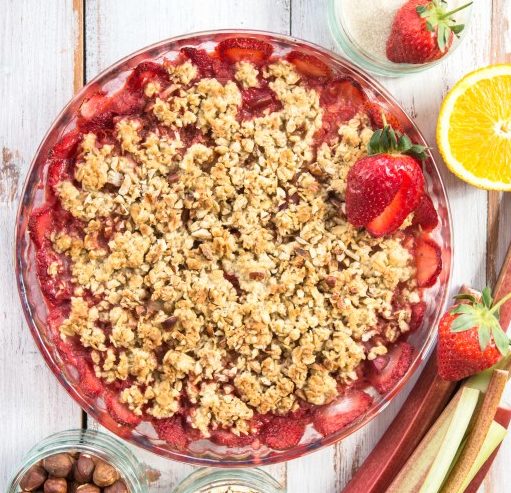 Difficulty :1/4
Preparation : 15 min
Baking : 25 min
List of ingredients

Serves 4
500g rhubarb
500g strawberry
120g flour
120g brown sugar
120g soft butter
Preparation steps

Preheat the oven to 200°C.
Wash the rhubarb, peel it and cut it into 1 to 2 cm sections.
Trim the strawberries and cut them into slices.
Crumble dough: in a bowl, mix the flour and sugar. Then add the soft butter. Mix all together with your fingertips to obtain a sandy paste.
Butter a pan. Add the fruit and cover with crumble dough.
Bake for 25 min.
Let cool for a few minutes and enjoy with Loriot-Pagel Rosé!