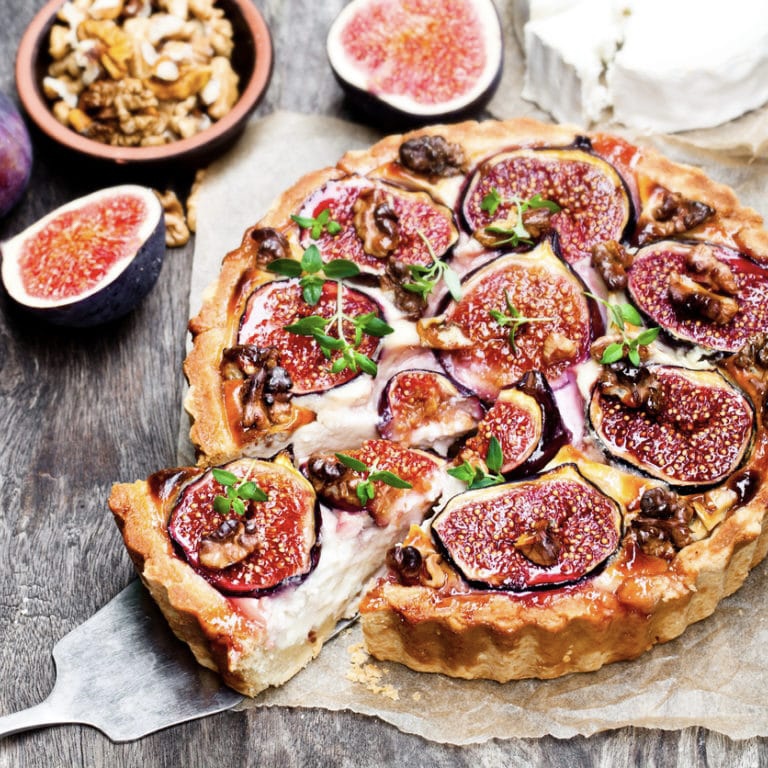 Difficulty : 1/4
Preparation : 30 min
Baking : 25 min
List of ingredients

Serves 6
1 shortcrust pastry
10 figs
2 eggs
250g fresh cream
2 fresh goat's cheese (about 400g)
80g butter
2 tbsp of Honey
Fresh basil
Pepper
Preparation steps

Preheat the oven to 180°C. Place the shortcrust pastry into a backing pan and prick the base. Bake the pastry for 10 min.
Wash the figs and slice lengthwise. In a skillet, caramelize the figs in the butter.
In a salad bowl, mix the eggs with the fresh cream and the goat cheese. Season with pepper and basil.
Pour the preparation in the baking pan. Place the figs just above. Drizzle with honey.
Put into the oven for 15 min to 220°C.
Be ready to taste the Pie with a glass of Vintage Blanc de Blancs ! Bon Appétit !