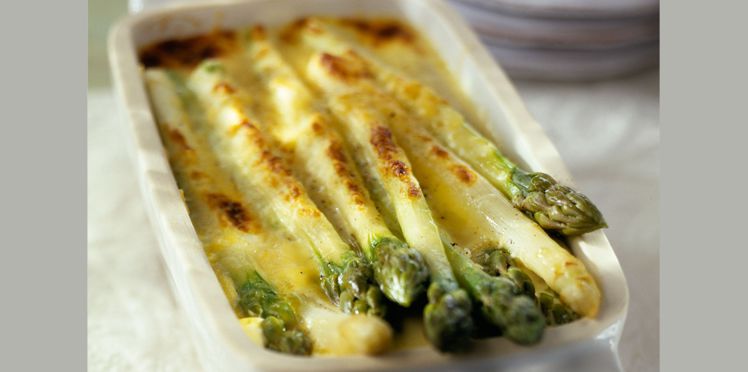 Difficulty :1/4
Preparation : 30 min
Baking : 10 min
List of ingredients

Serves 4
500g green asparagus
80g Parmesan shavings
80g butter
Salt, pepper
Kitchen twine (for cooking asparagus)
Preparation steps

Wash the green asparagus.
Cook them for 10 min in boiling salted water, binding them in small bunches and leaving the tips out of the water.
Drain the asparagus and place them in a baking dish.
Sprinkle with Parmesan.
Heat the butter in a small saucepan, then pour it over the asparagus.
Bake at 250°C for about 10 min. This is it !
Serve with a glass of Champagne Carte d'Or. Bon appétit !